A recent report indicated that Audi's upcoming Q4 e-Tron electric SUV will have a starting price of just $45,000.
This could make it a highly attractive offering in North American markets, especially considering the power and range of the Q4 e-Tron.
The report also clarified that Audi may push the release of the electric SUV to 2021 amidst the global pandemic.
As per a new report, Audi's upcoming electric SUV, the Q4 e-Tron will reportedly have a starting cost of just $45,000. While we're still some distance away from the arrival of the Q4 e-Tron, the company has mentioned previously that it will be available by the end of 2020.
There are a lot of hopes pinned on this particular electric SUV given that it is Audi's first to run on Volkswagen's MEB platform which is expected to power plenty of EVs across the world in the next few years.
As for the aforementioned pricing of the Audi Q4 e-Tron, it was revealed in CarAndDriver's profile of the new Audi automobile, although there's no confirmation of this from the company at the moment. The report also goes on to add that the Q4 e-Tron will not be available until 2021, which goes against the company's previous deadline of late 2020.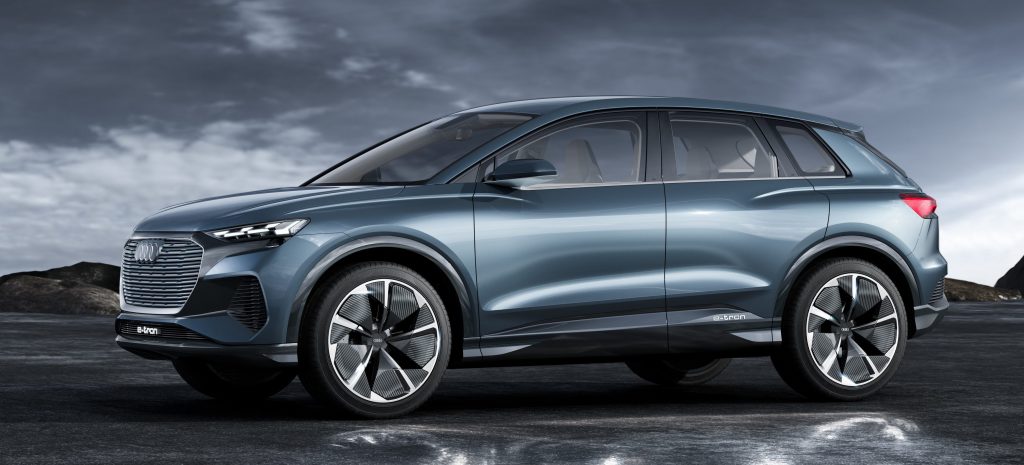 However, given the unprecedented health crisis that the U.S. and the rest of the world are going through, a delay in production is understandable. For those unaware of the Q4 e-Tron, it comes with an 82 kWh battery pack, which makes the $45,000 price tag even more attractive. This electric SUV can run for 280 miles (450 kilometers), potentially making it one of the best all-electric SUVs available in the market today.
The car is powered by two electric motors which offers an all-wheel-drive platform. Audi has previously mentioned that the car can provide an output of up to 225 kW.
Since we still don't have confirmation on the pricing of the Audi Q4 e-Tron, we recommend you to take this new revelation with a grain of salt. But if it does turn out to be true, it will surely stir up the electric SUV market in a big way.
Source: Car and Driver
Via: Electrek