Audi has officially started production of its upcoming e-tron GT EV that was originally announced as a concept in 2018.
This is Audi's first electric car to be produced in Germany at the company's Böllinger Höfe unit.
Though not much is known about the e-tron GT at the moment, Audi is expected to put all questions to rest by revealing a production version soon.
German automaker Audi has started production of the e-tron GT, the company said earlier today. This EV was originally unveiled in 2018 and has received significant attention in the marketplace since then. This is touted as a luxury-oriented performance sedan. Audi is partnering with Porsche for the e-tron GT, making this the company's first all-electric car to be produced in Germany at the Böllinger Höfe factory.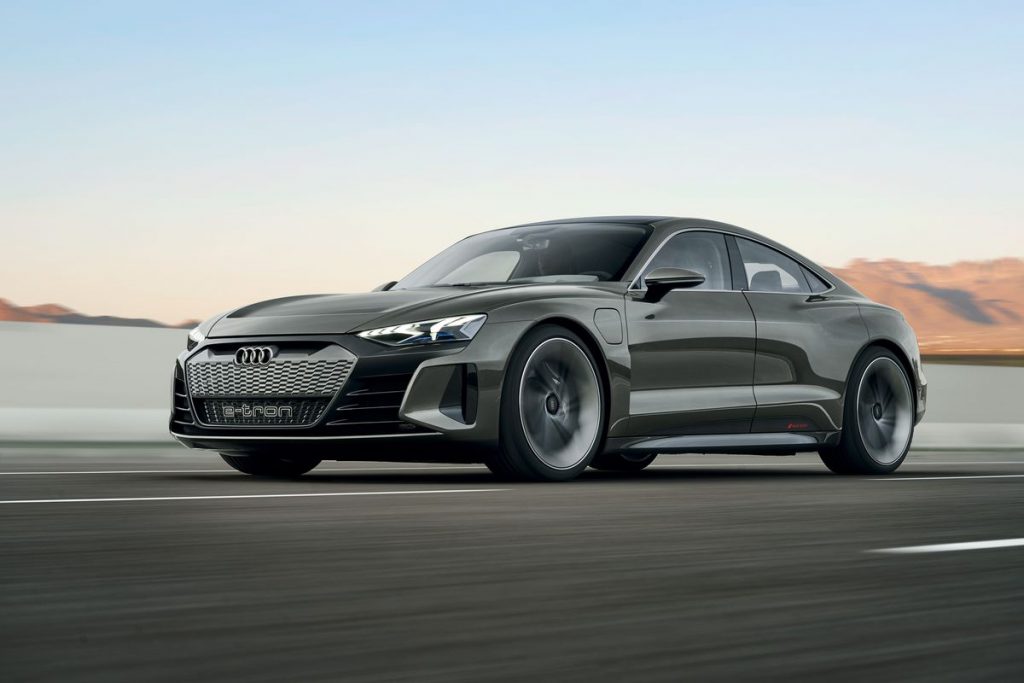 Factory Director, Helmut Stettner said the fact that Audi's plug-in hybrids were already produced at this unit helped hasten the process.
"As the electric and sporty spearhead of the Audi product portfolio, the e-tron GT is also a perfect fit for the Neckarsulm site, especially for the Böllinger Höfe sports car production facility. With the Audi e-tron GT, we are producing the brand's first fully electric car to be built at a German production site and are thus taking another giant step toward the future," Stettner said.
Though the e-tron GT is finally going into production, there's still no word on what kind of features it will be packing. However, we probably don't have to wait long as Audi is expected to announce a production version fairly soon.
Audi has said that it won't take orders for the e-tron GT until at least Spring 2021. There's no word on the pricing either, but considering that the EV is marketed as a luxury vehicle, it's safe to assume that it will be on the steeper side. Considering the popularity enjoyed by Audi in other markets, including the U.S., it's safe to assume that the e-tron GT will eventually make its way to American shores.
Via: Electrek