Aptera is planning to make a comeback in the EV industry with its latest three-wheeled EV which will reportedly offer up to 1,000 miles of range.
The EV will also be capable of charging via solar energy with the ability to install optional solar panels on the roof, back, or hood.
The company is currently taking reservations for the EV with a non-specific delivery timeline of 2021.
American electric vehicle startup Aptera has unveiled a new electric car with a three-wheel format and high efficiency. It's worth noting that Aptera first came into being in 2006 and unveiled an electric car with three wheels, making it one of the early entrants to the electric car market.
However, the company failed to pick up interest in the market and all plans were later shelved. Cofounders Steve Fambro, Chris Anthony, and Michael Johnson then created Flux Power, a company that specializes in creating batteries for electric forklifts.
The team is now coming back with the original concept, but with tech suited to match the modern standards. The latest incarnation of the three-wheeled Aptera can reportedly run for up to 1,000 miles on a full charge. But what makes it stand out is its ability to partly charge via solar power with something known as "Never Charge" technology.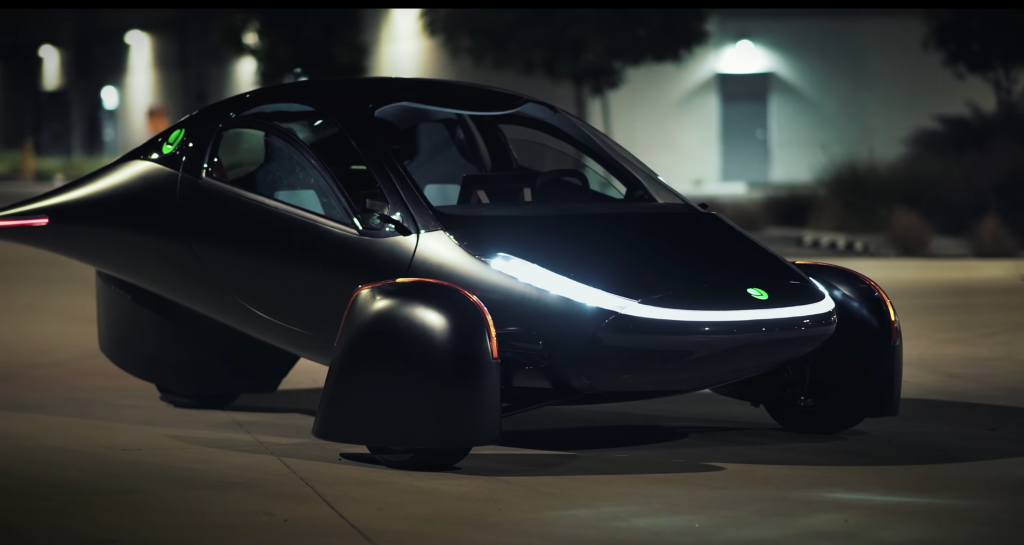 The Aptera will be sold with the option to include solar panels on the roof, hood, or the back of the vehicle. The company claims that these panels can offer up to 16 to 40 miles of range per day depending on the configuration.
In terms of raw power, the Aptera will be available in a 100 kW front-wheel-drive variant as well as a 150 kW all-wheel-drive model. However, the key highlight here is the range of up to 1,000 miles depending on the model. This is possible thanks to the extra lightweight body which means that even a smaller battery can eke out a decent range. The company also mentioned that this EV has a drag coefficient or Cd of only 0.13.
As for the pricing, the Aptera will start at $25,900 for the model with 250 miles of range. Customers can get extended range variants by paying higher. The Aptera with 400 miles of range will cost $29,800, while the 600-mile variant will go for $34,600. The top-of-the-line 1,000-mile version will sell for $44,900.
The company is currently taking reservations for the Aptera on its official site and plans to bring this three-wheeled EV to the streets by 2021, though the precise timeline is currently unclear. Be sure to check out the launch video below.
Source: Aptera