A new report says that Ford has confirmed the 2023 model of the Ranger to be sporting an electric motor and a standard internal combustion engine.
It is rumored that this PHEV will deliver 362 horsepower (270 kilowatts) along with 502 pound-feet of torque, making it stand out from other hybrids.
It is further believed that the SUV version of Ranger, known as the Ford Everest, will also use the same hybrid powertrain.
Ford of Europe last week announced its plans to go fully electric in the continent by 2030. Today we're getting an excellent glimpse of what the company envisions to be its future. Car Expert's report claims that Ford is looking to launch the 2023 Ford Ranger as a plug-in hybrid in Europe. This tells us that it won't be a fully electric model, a sign of things to come as Ford of Europe preps to sell only electric vehicles under its brand.
Rumors suggest that this iteration of the plug-in hybrid system hasn't previously been used with a production model. It is further said that this PHEV will use a turbocharged 2.3-liter internal combustion engine accompanied by an electric motor. Though no official details are available on this front, it is said that the Ford Ranger PHEV will be capable of delivering 362 horsepower (270 kilowatts) along with 502 pound-feet of torque.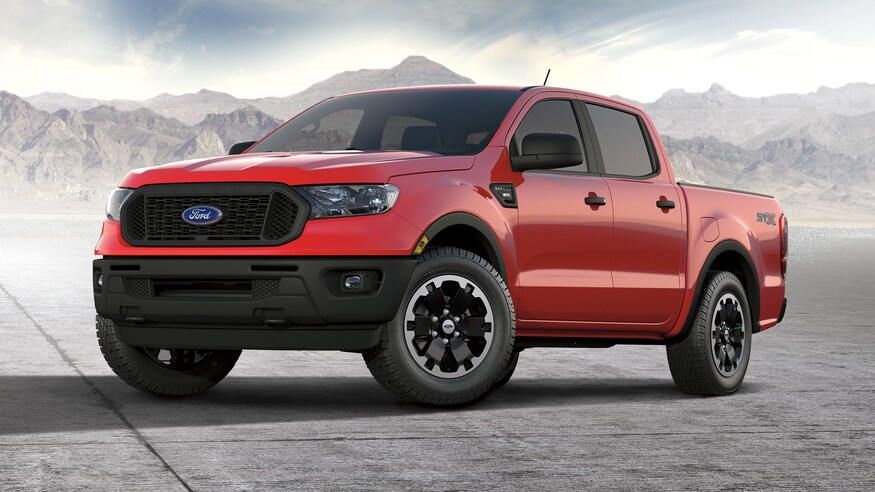 The SUV variant of the Ford Ranger, known as the Everest, will also reportedly use the same PHEV powertrain, unlocking its potential to offer a mileage of 78.4 miles per gallon. In addition to the Ranger and the Everest, Ford is also expected to launch more PHEVs and electric models. There's talk of the Ford Bronco getting electrified over the next few years as well.
Ford inadvertently confirmed this with a video that detailed the SUV's digital instrument cluster along with what appeared to be an EV coaching display. However, Ford removed the video shortly after, further fueling speculation.
It's not unsurprising that Ford's PHEV plans are leaking out after the company's major announcement last week to slash carbon emissions in Europe by 2030. The manufacturer appears to be on the right path, with its flagship Mustang Mach-E expected to reach European markets by the end of 2021.
Via: Car Expert